Horizon Line
Peter Pettegrew and Alison Horne in the lift painting the horizon line. Well, Alison is painting, Peter is clowning.
Studio
This 11ʻX15' floorcloth, shown here still on its wooden frame in the studio, is again an example of our favorite reverse-out center design.
Alison Painting Alison
Alison on the ladder painting her painting a sign at our studio at Mills and Nebraska.
Two Floor Cloths
The beginning of two floor cloths at Mills Nebraska Studio.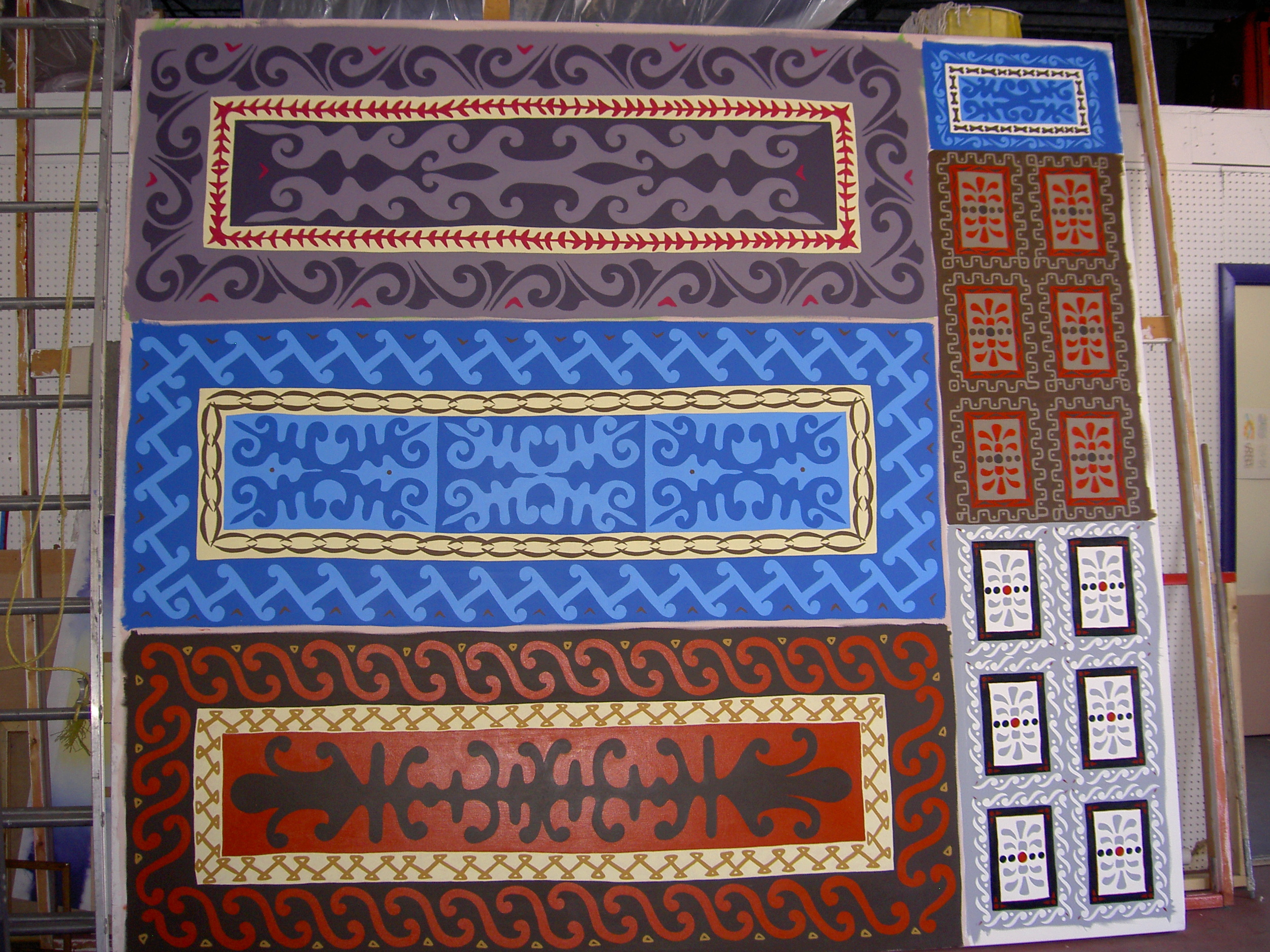 School Mural
The kids loved working on this mural with us. Each kid had a square to paint of this classic Matisse painting.
Painted Ceiling
This painted ceiling was quite a challenge, a true math project! Metallic paint on aqua blue background, beautiful.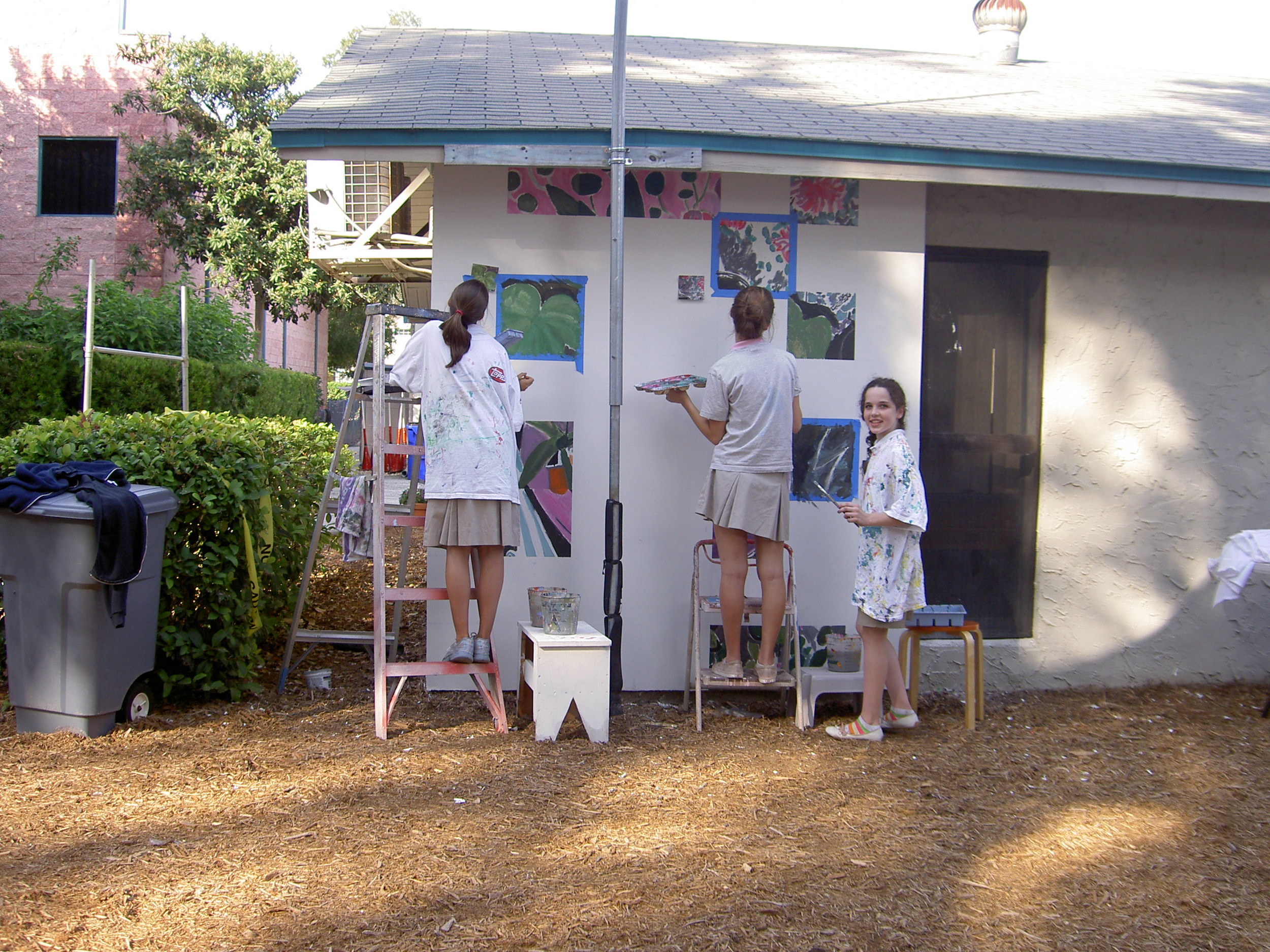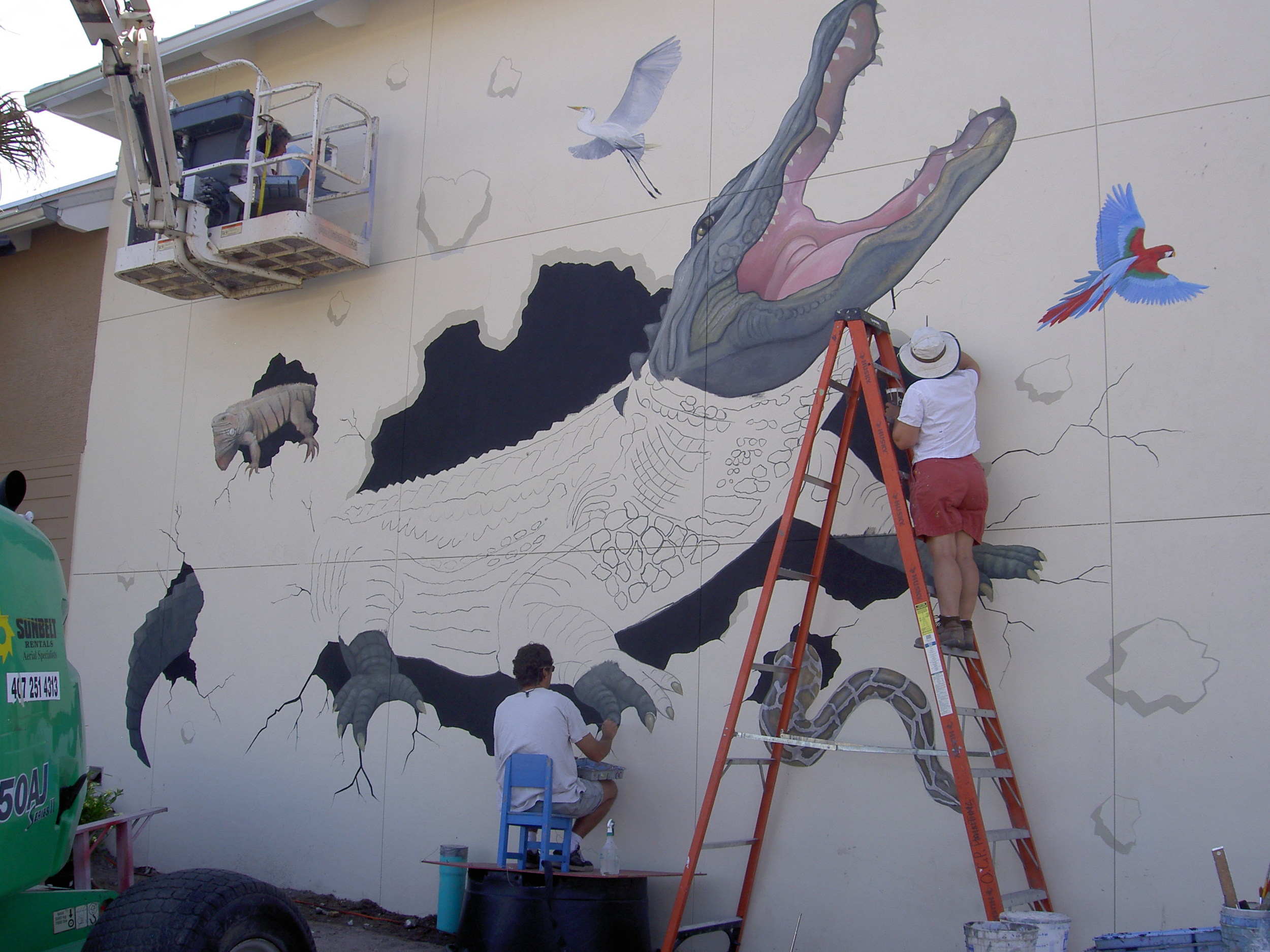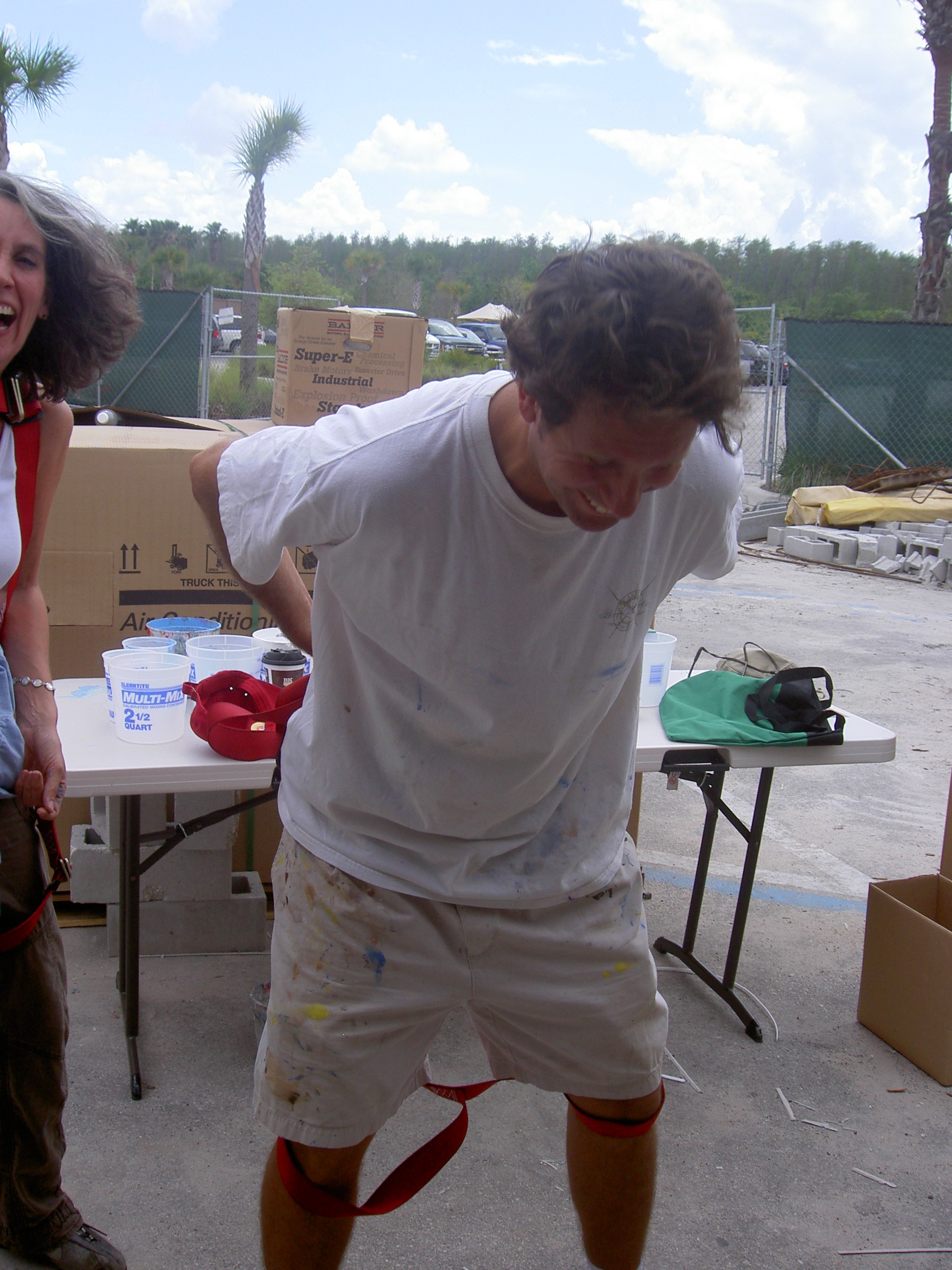 Nice Outfit
Rita, dressed in spray garb. Isn't she glamorous?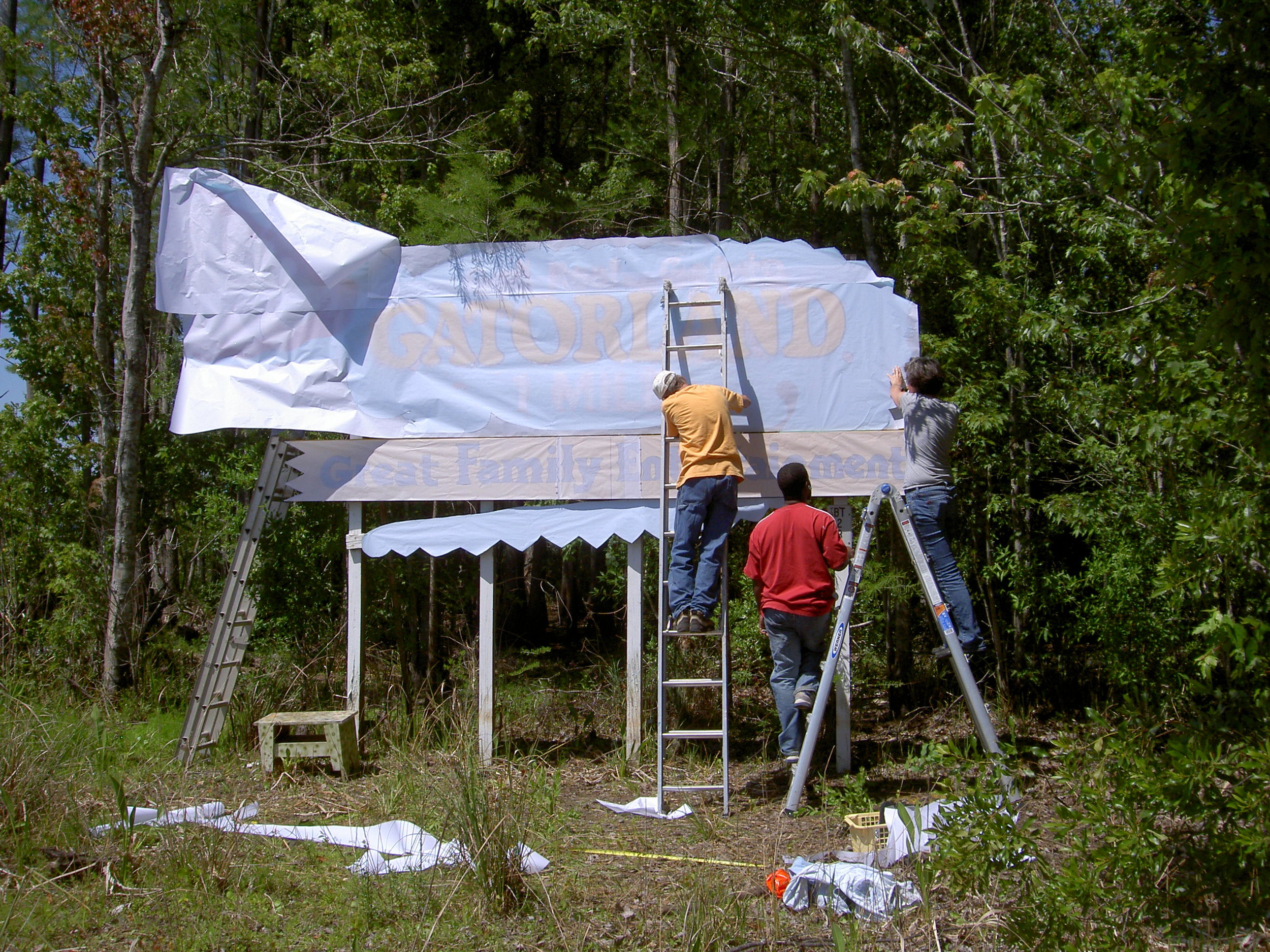 Sign Template
Here we are in the woods on Orange Blossom Trail, creating the sign template for the Gatorland road-sign.
New Art Studio
Rita up on the ladder painting a floor cloth, just a few days into the new studio on Spring Lane in Winter Park.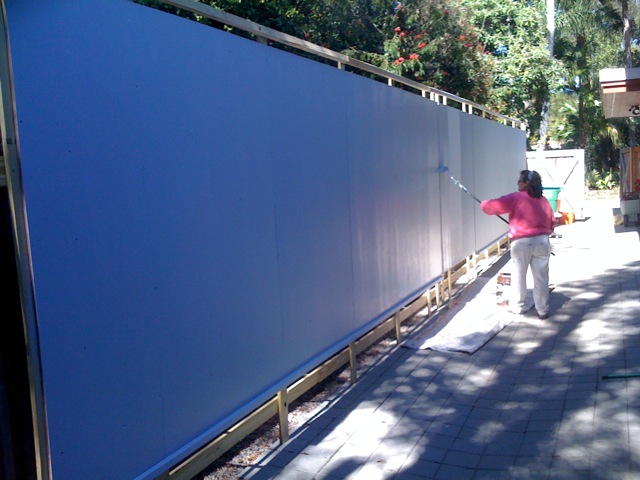 Suzanne
We designed the pattern for this wall and had both metal and plastic stencils cut. The design is painted in a gold metallic over a rich red wall.