Daughter's Room
This wall pattern was designed for a teenager who had outgrown her kiddie bedroom.

Hill
As this ceiling was actually designed by the client, our challenge was to keep the patterns consistent and straight over the vast area it covered.
Skater Film
Our young client, a skater, can study his moves as he lies in his bed.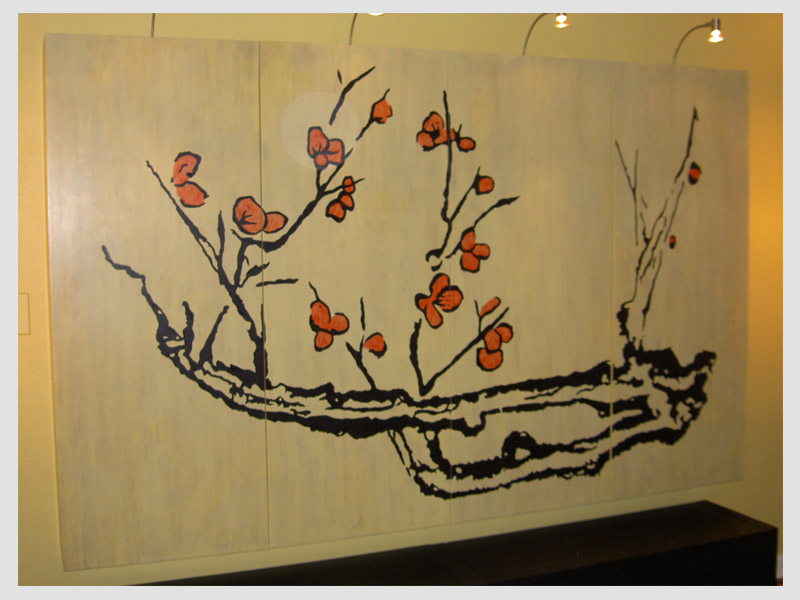 CD
The design on this built-in CD cabinet reflected the Japanese-inspired decor throughout the house.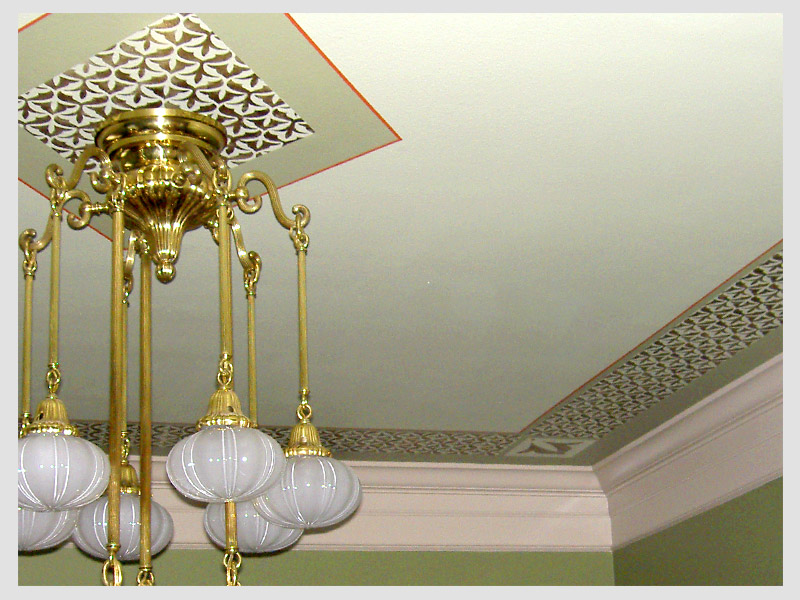 Burns
A classic ceiling design that coordinates with the fabulous vintage chandelier.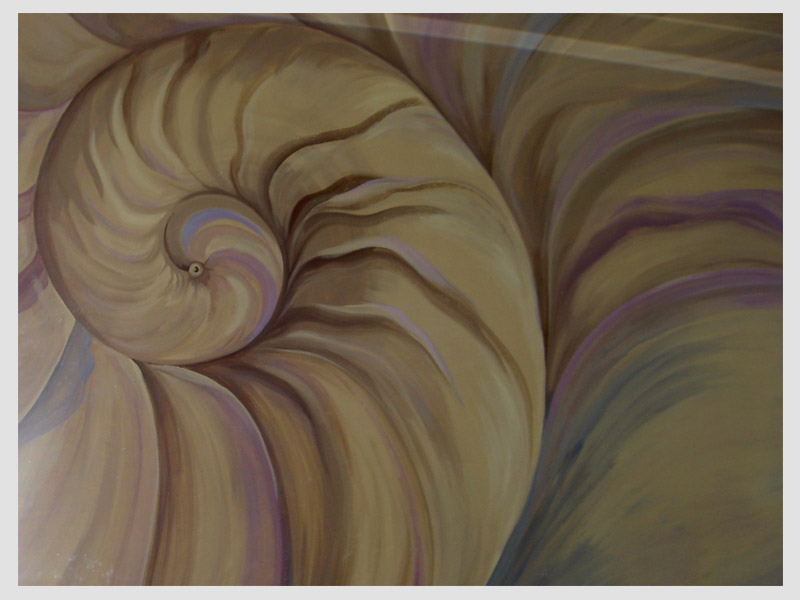 Nautilus
The giant nautilus swirl covers the full wall of this bathroom.

Cards
The sports fan client for this room was yet undecided on his favorite endeavor, so we used his likeness on large trading-card replicas in 5 different sports.

Playroom
This children's playroom was designed as a dollhouse with the room divided into four quadrants. The floors, including center spiral staircase, and various elements on the walls (including the pans pictured here) were painted to reflect what might be found in each of the rooms.