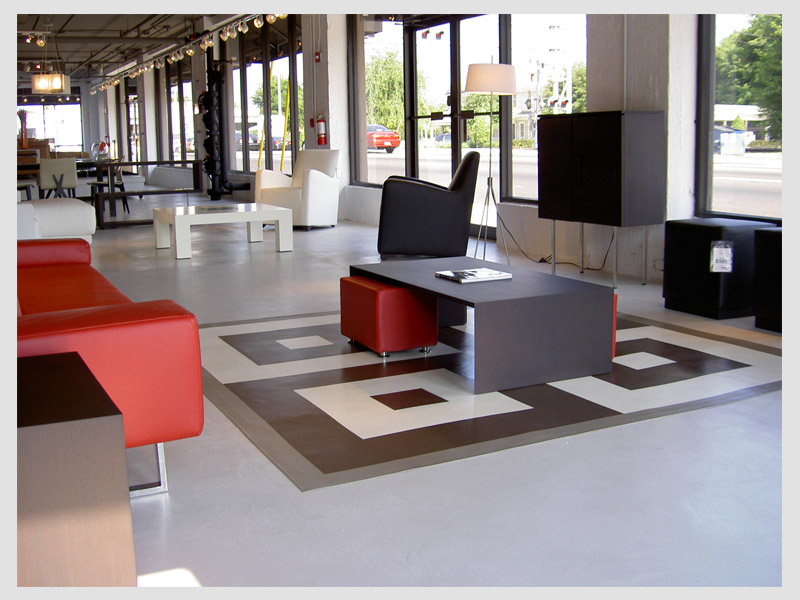 Showroom
This familiar concentric square design proved very flexible for displaying various furniture vignettes in this showroom.
Keith
The bright colors and wild pattern of this 5'X8' runner are a sharp contrast to the gray concrete floors and hearth and the white bare walls in this contemporary home.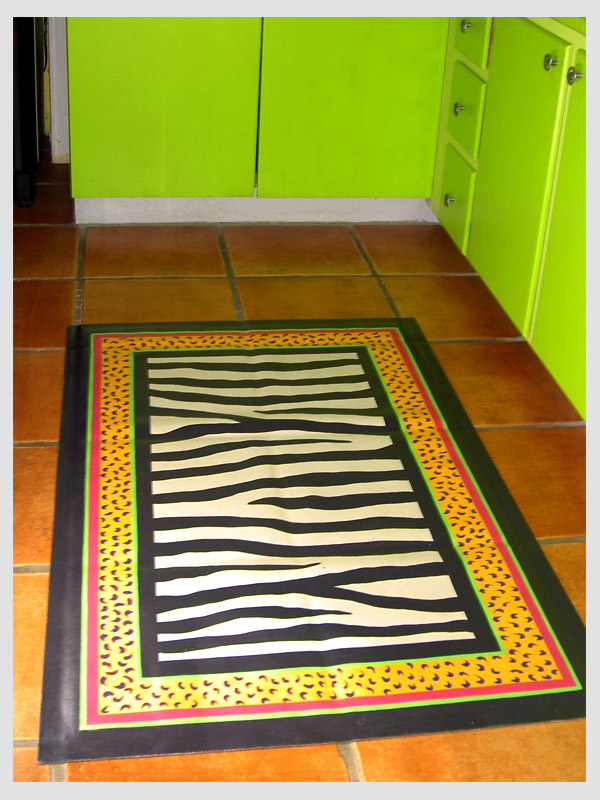 Sink Mat
The heavily-padded sink mat reflects the brilliant colors used throughout the house and provides a posture-saving relief from the tile floors.
Leigh
The sleek, modern design of this floorcloth is consistent with the furnishings in this home, and the colors were taken from existing throw pillows.
Cordova Kitchen
Not simply the design and color are custom to this floorcloth, but the shape
accommodates the bay window in this kitchen.
Zebra
The ability to cut floorcloths into any shape makes this a PETA-friendly version of the classic zebra skin rug.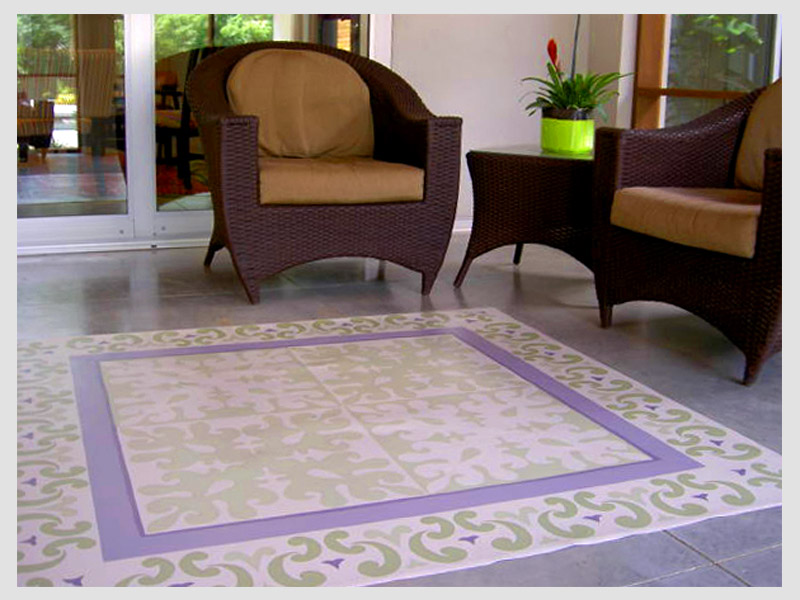 Rotated
This floorcloth was made for a charity auction using leftover paint. The design is again a repeated border pattern with reverse-out center, a layout we are fond of.
Purple
This canvas floorcloth was designed to complement the client's eclectic collection of primitive art and statuary.
Hoepker
A more classic design, this 11ʻX11' floorcloth was designed to fit perfectly under the round table. Its situation, partially exposed to the elements, attests to the durability of our floorcloths.