Bursting Through
This third exterior mural is intended to serve as a billboard and shows the excitement within the park. This more graphic depiction of birds and reptiles breaking through the wall provides a popular photo-op for park guests as they sidle under the snake.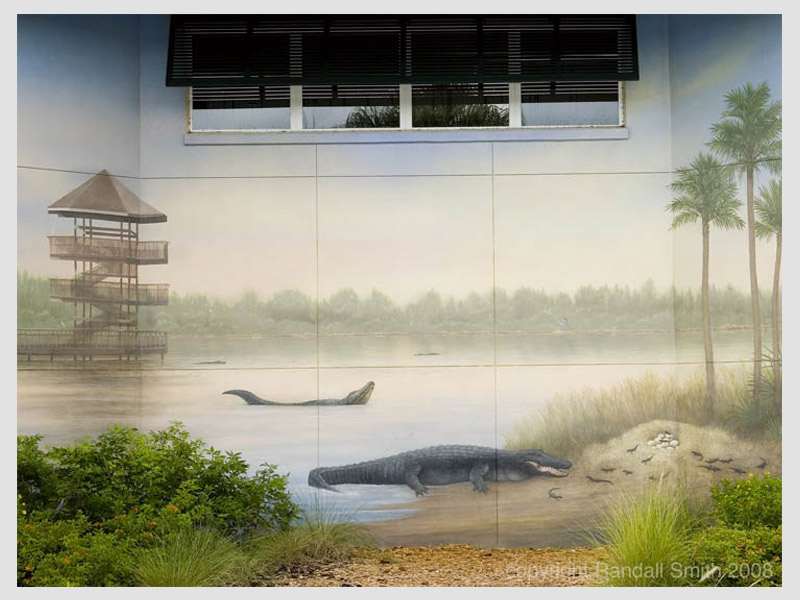 Gatorland Rookery Mural
The center segment of the west-facing entryway features a gator nest with eggs, hatched babies and a watchful mama gator. Also in view is a myriad of birds and the rookery tower, a noted attraction inside the park.
Gatorland Swamp Mural
Our first and, at 28ʻX40', largest exterior mural at Gatorland is a bucolic landscape on the northern-most segment of the west-facing wall behind the iconic jaws entryway. The scene is intended to provide a preview of the wildlife and landscape within the park.

White Gator Exhibit I
The two mural backgrounds for the white gator exhibits were painted off-site on wooden panels and installed when complete. (The gators had already taken up residence in their new habitat!)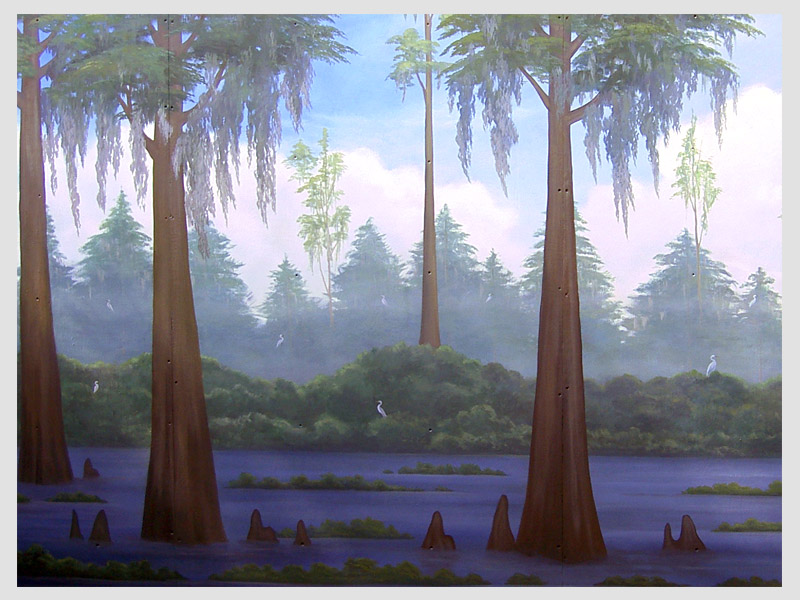 White Gator Exhibit II
The 50'-long scene shows a sunrise; the 40'-long scene is at dusk. Both murals are peppered with birds, bunnies, deer, and a wide variety of other swamp-dwelling critters.
Gatorland Postcard
To celebrate the history and illustrate the unique facilities of one of Florida's oldest theme parks, we designed the south exterior wall signage in a style consistent with its message. Each of the vignettes within the letters depicts a feature, show, or ride within the park.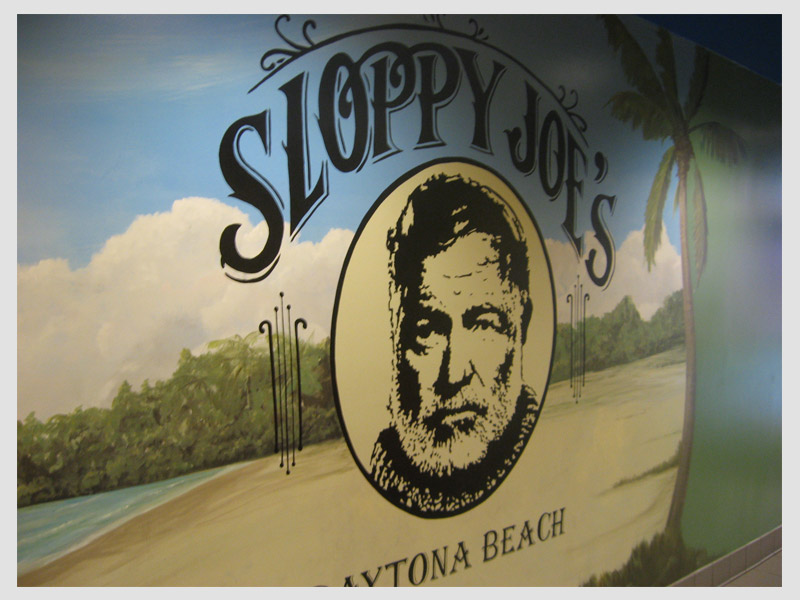 Sloppy Joe's
Located in Daytona Beach's Ocean Walk Shoppes, this landscape mural mirrors the beach beyond the building and features the iconic logo of Papa Hemingway's favorite drinking spot, the original Sloppy Joe's in Key West.
Former Studio
This mural, a painted image of ourselves painting, served as the signage for our former studio at Mills and Nebraska in Orlando.This trompe l'oeil misled many passers by who tried to hold conversation with the painted figures!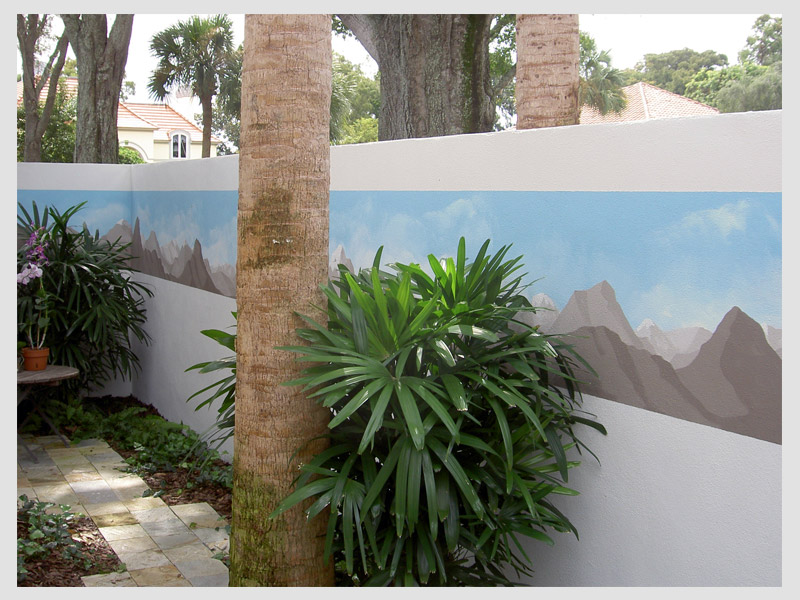 Mountain Mural
This graphic mountainscape in a residential courtyard reflects the clean lines of the modern house.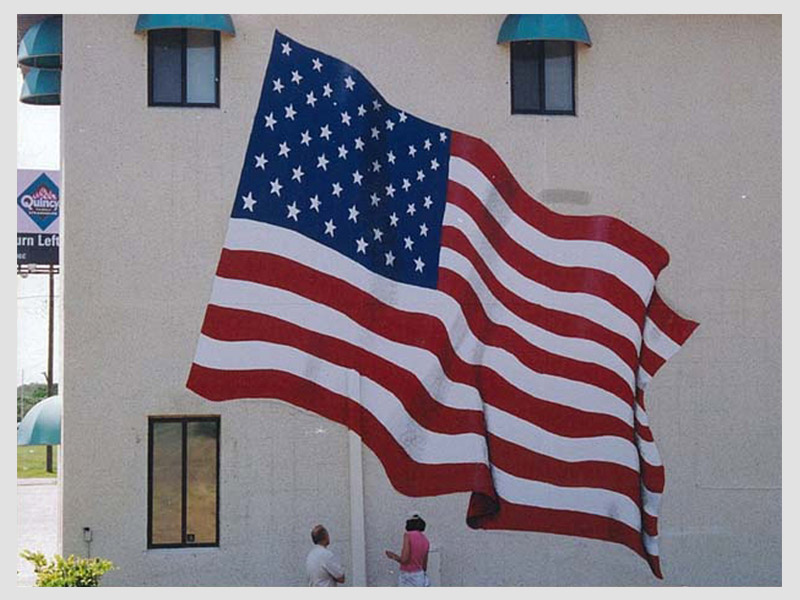 Flag
One of our early projects, this 24' flag in St. Augustine, FL won a local award for most patriotic display, post 9/11.